Five Tips To Be Successful In A Virtual Job Interview
5 January 2021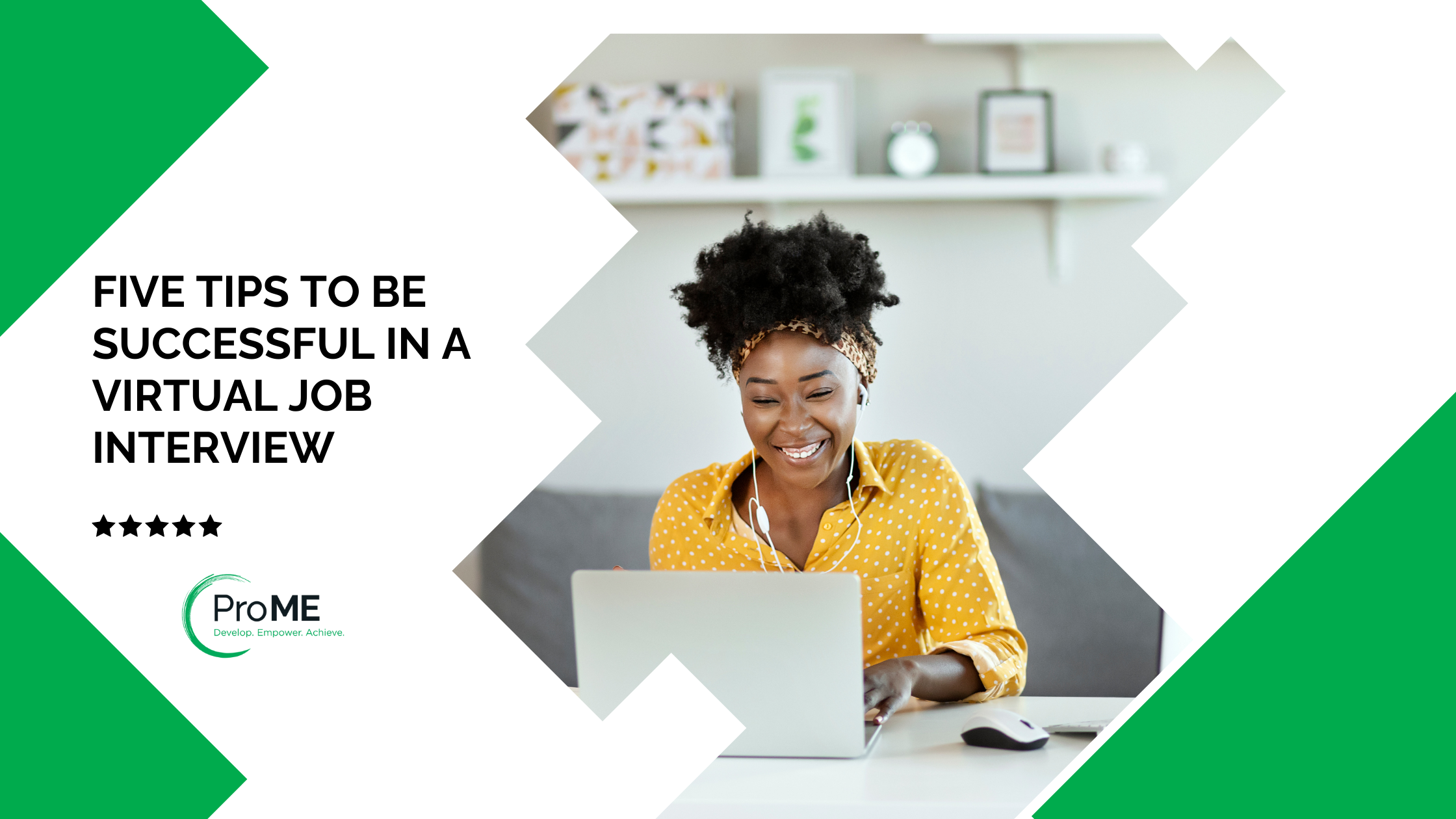 The global health crisis of 2020 (COVID-19) brought the world very quickly to a halt and changed the way that companies and organizations had to hire and on-board new employees; at a time when national stay at home orders were being enforced around the world. Video interviews were already becoming more common prior to this time; however, it has really highlighted the need for all people and roles to be smart when accessing virtual technology and adapt.
Here are the top tips we believe will help people organise themselves to be successful in their virtual interviews.
Trial Run Your Technology: Zoom, Skype, Google Hangouts, or other online options available will all require a stable internet connection, webcam, and functions are working well.
Remove Distractions: this may be hard especially if you are a parent, but it is important, your household members are notified that you are in a 'do not disturb' period during your scheduled interview time.
Angles, Lighting & Attire; setting up in a space with good lighting where your full-face and shoulders can be seen clearly on your webcam will set the scene well. You don't want to appear too close or too far away from the screen. Practice this in your space and on your device; then adjust as needed before you get started.
Posture and Eye Contact: lying in bed or slouching on the couch isn't going to cut it. In order to make sure you come across well posture is important; so, choose a chair where you can sit up straight.
Come Prepared: like any face-to-face interview, make sure you are well prepared; research the organisation, know their mission, values and understand the position you have applied for so you can answer their questions and demonstrate your fit for the role.
Good luck and don't forget Pro Me offer mock interviews with feedback to give you the best possible chance to land you the role!