Do not solely rely on your degree to provide you with career opportunities.
5 February 2021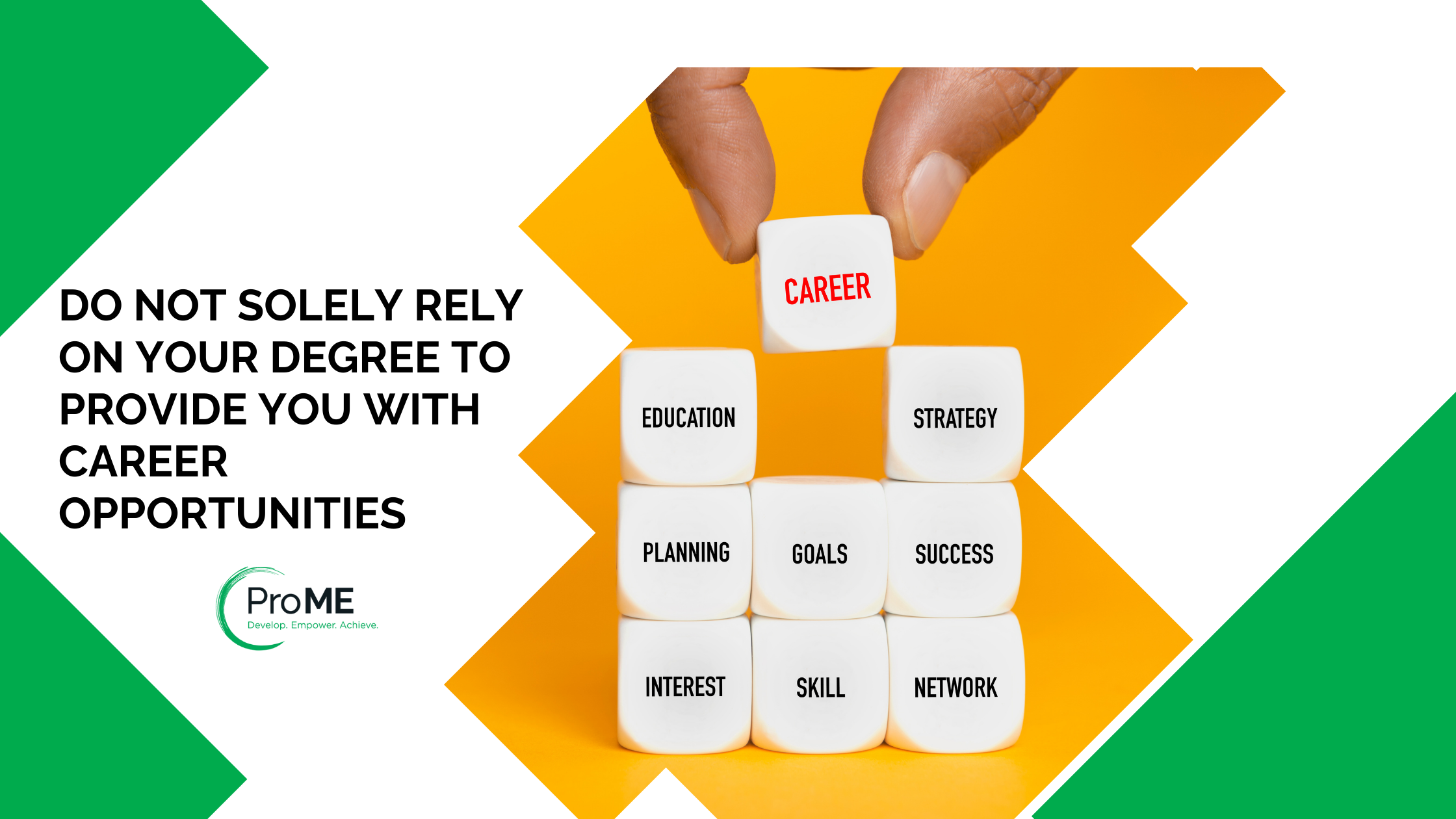 Acquiring a degree or qualification is a major achievement that should be well recognised and celebrated! However, it doesn't stop there – continual development on your professional attributes will compliment your qualifications and assist you in accelerating your career journey.  
Here are some powerful qualities that will stand out to your Manager or Employer: 
Passion. Love what you do and hold a positive mindset. 
Adaptability. This is most important in today's ever-changing environment. Learn to love change in the workplace. 
Emotional Intelligence. Knowing, understanding and responding well to emotions and overcoming stressful situations is a leadership quality. This also includes having insight into how your words and actions affect others.  
Ambition. Going above and beyond your job description. 
Pro ME are passionate about refining the professional you – which includes building and developing the attributes that will lead you to a successful career. Chat to us today to learn more!