Feeling lost? Watching the clock at work? Dealing with a serious case of Mondayitis? Three easy steps to create your ultimate career goal.
5 March 2021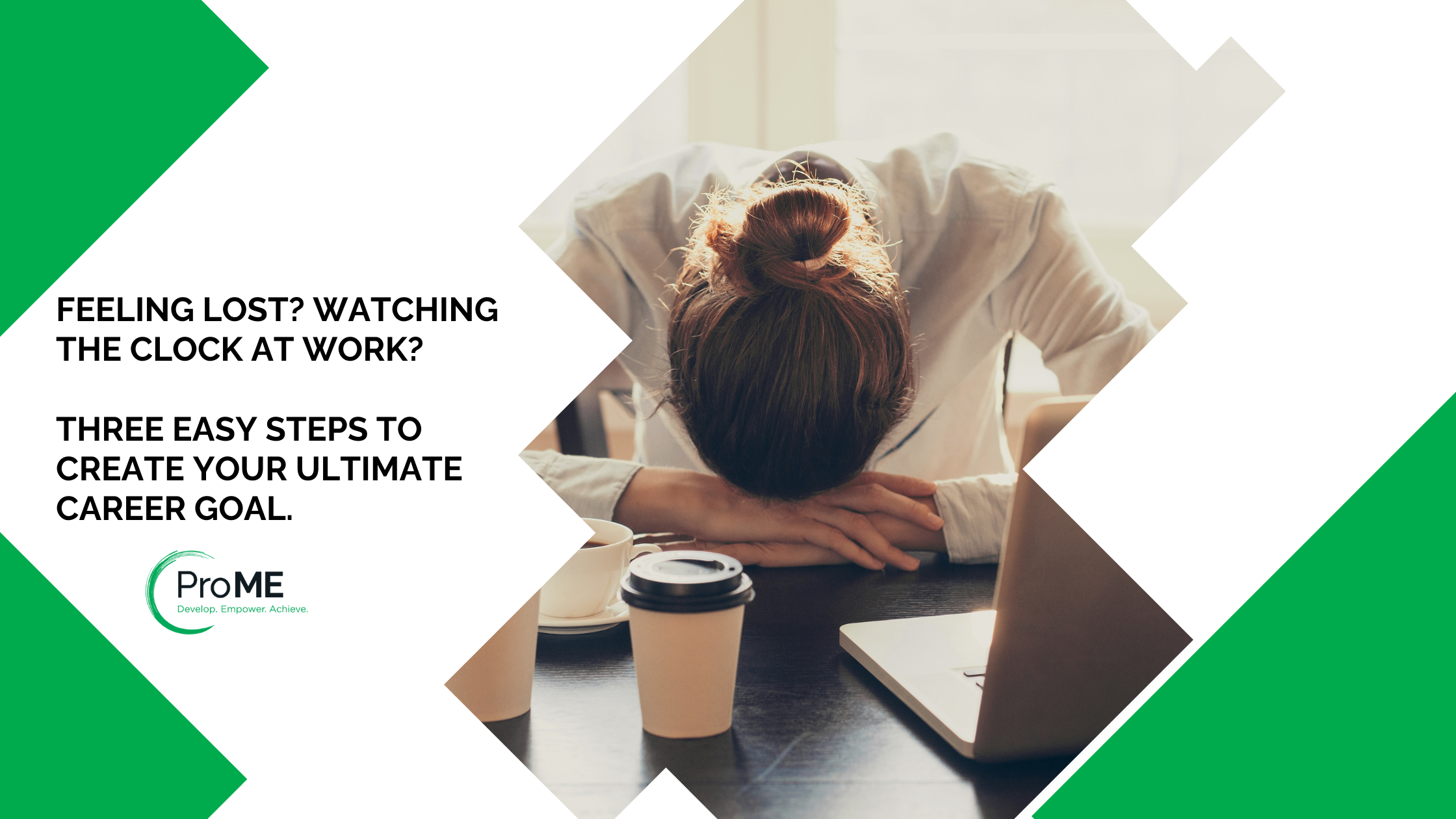 It's time to set some career goals. Effective, realistic, and genuine career goals are enough to get you out of your rut and kick start your motivation to make a change!
Each stage of your life requires a new career focus; as your lifestyle changes so do your priorities – getting a promotion may not be on your radar as you are a parent returning from parental leave. Carefully defining and identifying your goals will allow you to achieve your resolutions and reach the heights you desire.
Here are three easy steps to identify your ultimate career goal!
Do you know your destination?  Where do you see yourself in 6 months – 2 years' time? Your destination doesn't have to be 10 years down the track. Reflect on where you think you will feel satisfied and what types of skills you would like to be in practicing in your next move.
What do you think you are missing? Completing a gap analysis on yourself is particularly useful in determining where you may require some retraining or professional development to achieve your goal. Start by finding a job vacancy that is similar to the goal or role you want to achieve. Run through the key job descriptors and highlight the areas you feel you need development in.
How does your lifestyle impact your work week? This question needs to be carefully thought about due to the heavy demands our lives bring outside of work. Maintaining work/life balance is the key to ensuring we are kind to our health and well-being. Taking this into account will tick off the realistic box when preparing our career goal.
Hope these questions were helpful for you! We incorporate comprehensive career counselling into all our packages and services to help you set SMART goals. Contact us today to discover how to achieve your ultimate career goal.