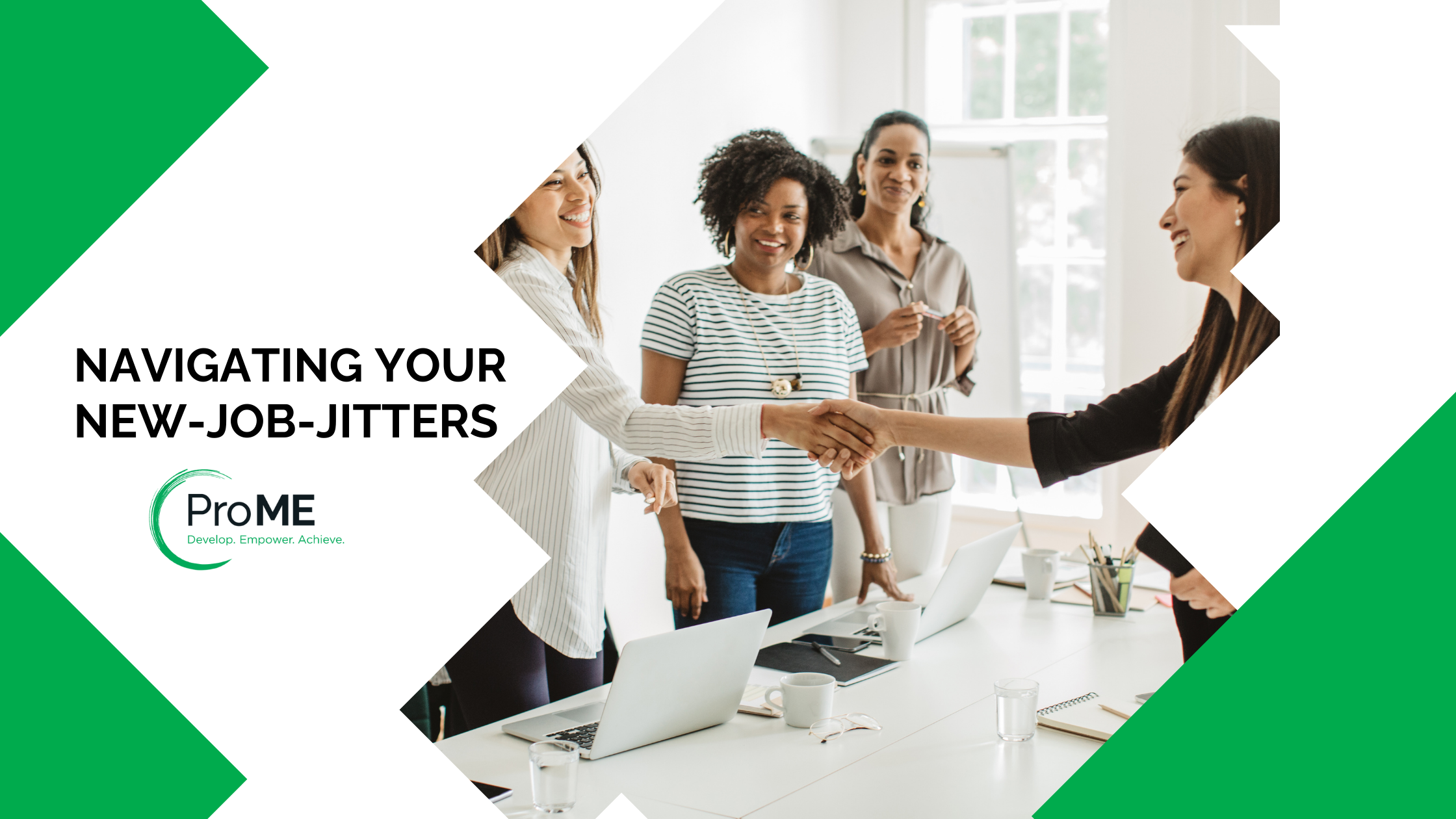 Applying, interviewing, and then starting a new job brings about a whole rollercoaster of emotions – new team members, new managers, different environments, and lots of learning to do (no pressure, right?). As much as you are excited and proud of this wonderful achievement it is very normal to feel overwhelmed and sometimes even doubt your own abilities. These feelings will pass but it's going to take time and you need to be patient and kind to yourself.
Here are some challenges to be aware of and a good reminder to know it doesn't mean you made the wrong move:
You have no friends. Yes sad, but you will get there. Don't take it personally – no one knows you and everyone is sussing you out. So, take a deep breath and start practicing those networking skills. Ask a few colleagues out for coffee and slowly get to know your team (keyword – slowly. Don't be pushy or feel like you need to know everyone in the first week).
You are highly caffeinated. You are constantly on 'overdrive' for the first few weeks – absorbing information, understanding team dynamics, impressing your managers, the list goes on… So, make sure you have some R&R planned for the weekend to unwind, relax, and feel rejuvenated for the week ahead.
You feel like an imposter. 100% normal to have no idea what you are doing. This is when those 'self-doubt-feelings' come into play. Just remember you were hired because the employer genuinely believes you bring value to the organisation. If they believe in your abilities, you should too!
I hope this post hasn't made you never want to start a new job again! Feeling uncomfortable is a sign of growth as you are presented with new challenges and being stimulated in a whole new way. Time and patience are the key, and you will get into the groove again soon. Adding pressure to yourself will only make you feel overwhelmed and stressed out for no reason. Ask questions, get to know everyone and be a sponge for this learning opportunity.
Pro ME would love to help you navigate your new-job-jitters! Contact us for your FREE 15 mins consultation.