Getting your hard work recognised.
5 June 2021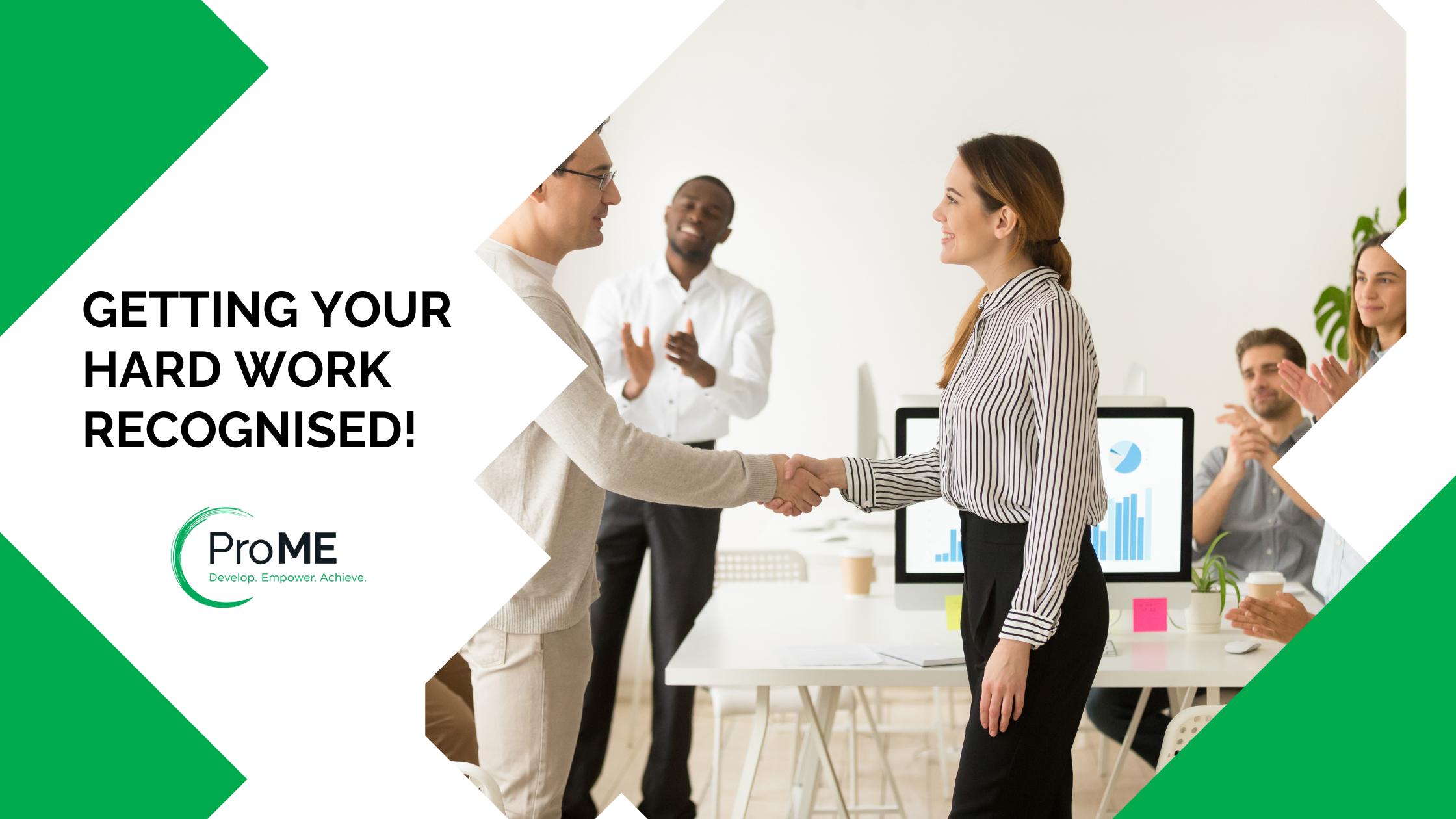 Why doesn't my manager recognise me? What do I need to do to get a promotion? There are no opportunities for me at this job? What's the point of doing extra work when no one recognises? Why do they always get noticed at work?
These questions are quite common from our clients, and although at times workplaces are not in a position to offer new challenges to their employees – there is always a chance to be proactive and create your own opportunities!
Here are some quick mind-set tips to get you started:
Be optimistic. When we are in this state of mind, we often neglect to embrace our strengths, values and skills we are bringing to the organisation.
Be inspired, not competitive. Others should motivate you to do better. Looking sideways to compare yourself will only slow you down. Reflect on your own progress and be proud of yourself.
Leave the comfort zone. This zone is opportunity free and the only to grab hold of something new is to step out! There will be so many doors open waiting for you one you do.
And again – go above and beyond. Demonstrating strong work ethic and dedication won't disappoint anyone.
Now, I didn't say any of the above was easy; it can be scary and confronting (but trust me it's worth it). Pro Me are here every step of the way – Contact us today for expert and professional advice about how to get out of your career rut.